Placement by Age and Level
AoPS Academy curriculum, as with all of our curricula, is advanced and rigorous.
Though we designed the program to be based loosely on the Common Core standards, we cover grade-level standards in greater depth than other elementary and middle school math curriculum. Because of our approach to teaching problem solving and logical thinking, we often introduce concepts that other math curricula may not introduce until a grade or two later. This is part of the reason why we use Level instead of Grade to define our offerings.
We recommend first honing in on your student's Level by their age, and then have them take a placement test.
If you have further questions about starting your student in the Virtual Campus, we'd love to help! You can schedule a phone consultation here.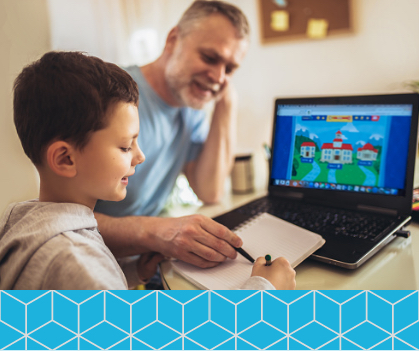 Take a Placement Test
The best way to determine which level is right for your student is to have them take a Placement Test. We've organized these tests by level (e.g. Level 2) but also by sections within that level (e.g. 2A/2B, 2C/2D).
Choose an age range below to view the recommended level and placement test.