Need Help?
Have a question about our school?
Click here to
Ask AoPS Academy!
Our Team
Our Founders
Richard Rusczyk
Art of Problem Solving was founded by Richard Rusczyk in 2003 to create interactive educational opportunities for avid math students. Richard is the author or a co-author of 7 AoPS textbooks and a past Director of the USA Mathematical Talent Search. He was a participant in National MATHCOUNTS, a three-time participant in the Math Olympiad Summer Program, and a USA Mathematical Olympiad winner (1989). He received the World Federation of National Mathematics Competitions Paul Erdös Award in 2014. He graduated from Princeton University in 1993, and worked as a bond trader for D.E. Shaw & Company for four years. AoPS marks Richard's return to his vocation - educating motivated students.
Glen Dawson
In 2014, Glen founded a learning center in Morrisville, North Carolina, that two years later became the first AoPS Academy campus. Glen served as the National Director of AoPS Academy until his retirement in 2019. He has experience as a college math professor, statistician, and expert SAS programmer. He has been a professional math tutor for many years, and specializes in training academically-advanced and high-performing math students. Glen is a graduate of Duke University and holds a graduate degree in statistics from Boston University.
David Patrick
Dave joined AoPS in 2004. He is the author or a co-author of 4 AoPS textbooks. Dave earned the sole perfect score on the American High School Mathematics Examination (AHSME) in 1988 and was a USA Mathematical Olympiad winner that year. He attended the Research Science Institute (RSI) in 1987, and the Math Olympiad Summer Program in 1988, where he first met fellow student Richard Rusczyk. He also finished in the top 10 on the Putnam exam in 1991. Dave graduated from Carnegie Mellon in 1992 with a BS in Mathematics/Computer Science and an MS in Mathematics. He went on to earn his Ph.D. in mathematics from MIT in 1997. He was an acting Assistant Professor at the University of Washington from 1997 to 2001. Dave is originally from Western New York and is an alumnus of the SUNY Buffalo Gifted Math Program.
Management Staff
Interested in joining our team? Click here to learn more!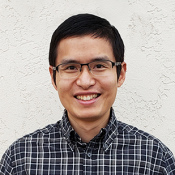 Dr. Yating Liu - Director
Yating Liu is the Director of AoPS Academy Virtual Campus. Before taking his current role, he served as the Business Director and the National Operations Director of AoPS Academy. Yating was the designer or significant contributor of seven AoPS Academy courses. He was a college professor and doctoral advisor before joining AoPS. Yating earned his BS in math from Peking University and his MS in math and PhD in math education from Ohio State. He was a one-time champion in China's national level math competition and a two-time champion in provincial level physics competitions by the age of fifteen—the same year that he received an entrance exam waiver for any university in the nation. In his free time, Yating enjoys tinkering and antique hunting.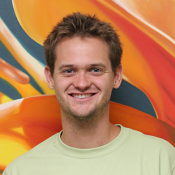 Kyle Guillet - Math Director
Kyle is the Math Director of AoPS Academy Virtual Campus. In 2009, he earned dual BS degrees in Mathematics and Biology in the Dean's Scholars program at the University of Texas at Austin. After graduating, he joined Teach For America and taught 6th- and 8th-grade math in beautiful Navajo, New Mexico. Kyle joined AoPS full-time in 2012. He is a co-author of the Beast Academy textbooks and a former Regional Director of the AoPS Academy physical campuses. He enjoys dancing poorly, and as a matter of principle will only buy prime rib if the number of ribs is actually prime.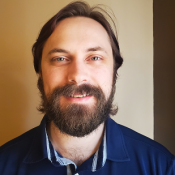 Damian Romney - Teaching Staff Manager
Damian is a Teaching Staff Manager of AoPS Academy Virtual Campus. He joined the AoPS Academy team in 2019 as a physical campus director. After graduating from Guilford College in 2011, he served in City Year Boston, an AmeriCorps program, from 2011-2013 as an in-school tutor and a physical service project manager. From 2013-2017, he taught 6th and 7th grade Language Arts and Social Studies in Boston charter schools. He moved to the Atlanta area in 2017, continuing to teach for a year and then attending the University of Georgia to earn a master's degree in education in 2019. In his free time, Damian enjoys biking on nearby trails and woodworking.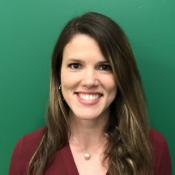 Jessica Seekamp - Teaching Staff Manager
Jessica is a Teaching Staff Manager for AoPS Academy Virtual Campus. She was previously a director at a physical Academy location. Jessica sees math as a record of human creativity and perseverance and loves sharing this view with her students. Jessica holds a BS in applied math from the University of Texas at Dallas and formerly served as a high school Math Department Chair, where she wrote curriculum and taught everything from middle school math to AP Calculus. As a teacher, she wants her students to think deeply as they discuss math, to be creative as they approach problems, and to appreciate the beauty of mathematics. Outside the classroom, you can find Jessica running ultra-marathons or climbing mountains in Colorado.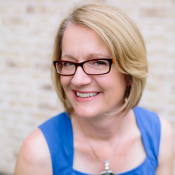 Kathy Cordeiro - Customer Service Specialist
Kathy joined AoPS in 2020 and has fifteen years of experience in mathematics education including coaching MATHCOUNTS teams, facilitating math circles, managing math competitions at UT Dallas, and working for a mathematics program. These experiences culminated in a book that Kathy co-authored in 2019, Awesome Math: Teaching Mathematics with Problem Based Learning for middle and high school teachers. Passionate about connecting ideas, people, and resources, Kathy has spent her career guiding generations of students and their families to get the most from their educational journeys. Both of Kathy's sons are AoPS alums who have greatly benefited from the experience. For fun, Kathy loves strategy board games and spending time with her family. Kathy earned a BA in Communications and an MBA from the University of Rhode Island and Instructional Design Master Track Certification from the University of Illinois – Urbana Champaign.
Instructors
Interested in joining our team? Click here to learn more!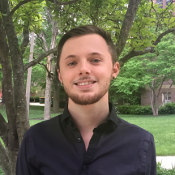 Joshua Arledge
Joshua is a motivated and dynamic educator with a passion for international education. He has taught elementary and middle school school students both in the US and Mexico. After teaching 5th grade at an international school in Mexico City, he is now returning to the United States to teach elementary students at the Texas School for the Deaf. As a teacher, Joshua strives to create a sense of community in every class and aims to make his interactions with students engaging and meaningful. His passion for language arts stems from his own experience studying creative writing at a school for the arts during the summers as a high school student. When Joshua is not in the classroom, he is most likely travelling around the world with a notebook in hand.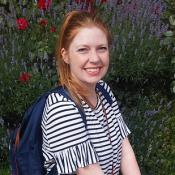 Amber Barnett
Amber has always loved reading, writing, and helping others learn, so becoming an English teacher was an easy decision for her to make. In 2009, she earned her BA in secondary English education from Harding University. Upon graduation, she moved to Japan to teach English as a foreign language to students of all ages. Her time there taught her flexibility and patience. She was truly allowed to explore her creativity by coming up with fun, interactive language activities for her students. Since returning from Japan, Amber has been teaching advanced high school English courses. Amber wants to provide her students with the skills to succeed in her classes and in life, and she greatly enjoys assisting motivated students in achieving their goals. When she's not teaching or lesson planning, Amber loves international travel, singing in local choirs, and spending time with her cat.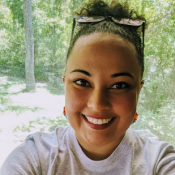 Angelica Bell
Angelica is a certified high school math teacher and is currently a graduate student with JHU's Applied and Computational Math program. She happily stumbled upon the Art of Problem Solving when she began tutoring and teaching online in 2015. Since then, she has been coaching and training students for math competitions including MATHCOUNTS, Mu Alpha Theta, and different state competitions. She wasn't lucky enough to have anything like competition math in her small town growing up, but Angelica was excited to introduce this world to her students in middle school and high school. Aside from spending her free time doing math for fun, Angelica takes her three dogs on walks, babysits her niece, AJ, and goes on hikes as much as possible.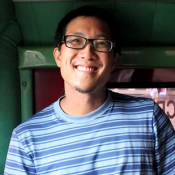 Tun Bhothinard
Tun's interest in math started back when he was chosen to be on his middle school's MATHCOUNTS team. Though he loved the challenge of the competition, his math career took a backseat for several years as he focused on other activities such as tennis and keeping up with his other studies in high school. In college, math found its way back into his life as he majored in economics at Northwestern University. Shortly after graduating Tun found himself in front of a room of middle schoolers as a teacher. Everything came full circle when he became a MATHCOUNTS coach himself. Outside of teaching math, Tun enjoys rock climbing, cycling, hanging out with his dog and learning to play disc golf.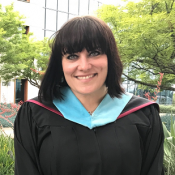 Tawnie Black
Tawnie has 18 years of experience in the fields of English education, language learning, educational program development, and online curriculum creation. She has an MA and a BA in English, as well as a California Cleared Secondary Teaching Credential in English. She loves all things "English" - writing, grammar and mechanics, language learning, rhetorical and linguistic analysis, and especially reading (ask her how many books she's read). She is currently an online English college professor. Alongside education, she loves adventure traveling and is an avid motorcycle rider, so many of her travels are done on two wheels. When she's not off adventuring, she can be found playing video games or spending time with her large family.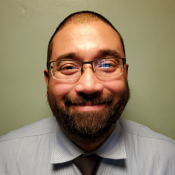 Carlos Bovell
Carlos has been a public high school teacher for nearly twenty years. While earning his math degree at the College of New Jersey, he liked meeting during professors' office hours to discuss intractable problems, which led them to ponder other unanswerable questions: What is mathematics? Can mathematical objects be known? Some faculty suggested that he pursue philosophy alongside math, a suggestion culminating in Toronto where he successfully defended a master's thesis: "Rhetoric More Geometrico in Proclus' Elements of Theology and Boethius' De Hebdomadibus." Carlos also completed an MS degree in mathematical computer science at Rutgers University-Camden and graduate study in computer science at the New Jersey Institute of Technology. Among his publications are a book entitled, Ideas at the Intersection of Mathematics, Philosophy and Theology, and an article entitled, "The Mathematician Is Not Really the Pure Theoretician but Only the Ingenious Technician."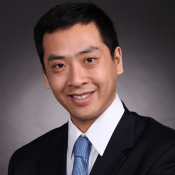 Dr. Yiwei Chen
Dr. Yiwei Chen is an assistant professor at the University of Cincinnati. Prior to that, he received his doctoral degree in management from MIT and his master's degree in electrical engineering from Stanford University. His research focuses on developing novel math tools to study state-of-the-art business problems. For instance, he has developed a novel algorithmic dynamic mechanism design tool to study how a firm (e.g., retailer, airline, cloud computing service provider) makes its real-time pricing decision to maximize its revenue. His papers have been published at prestigious academic journals where Nobel laureates published, such as Management Science and Operations Research. He has rich experience in teaching a variety of math-related subjects for a wide range of students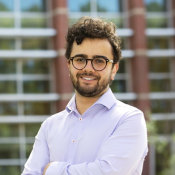 Dr. Ralph Chikhany
While completing his bachelor's degree in computer engineering in his home country, Lebanon, Ralph discovered an interest for pure mathematics beyond the standard requirements for an engineering degree. He then earned a Fulbright scholarship to pursue a master's degree in mathematics in the USA. His newfound passion in the teaching and learning of mathematics prompted him to complete his PhD in mathematics with an emphasis on education in June 2020. Over the past 8 years, he has taught students of ages and abilities, ranging from gifted middle schoolers to advanced undergraduates at various institutions such as Johns Hopkins Center for Talented Youth, Washington State University, and New York University in the Fall. Outside of math, Ralph enjoys hiking, jogging, and is a true crime and pop culture fan.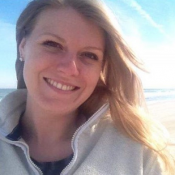 Marisa Colwell
Marisa's interest in helping her friends understand mathematics is the reason she became a math teacher. Her love for teaching and for the subject led her to receive a dual bachelor's degree in mathematics and mathematics education in 2009 from SUNY Fredonia. She continued her studies in education at SUNY Fredonia and also received a master's degree in curriculum instruction in inclusive education. Marisa grew up in Western NY and later moved to Florida where she has been for the past 8 years. She has 7 years of in-classroom experience and 1 year of online teaching experience. She really enjoys getting to know her students' interests and to help them grow a love and understanding for mathematics. Outside of teaching, you can find Mrs. Colwell exploring with her 2-year-old daughter, making jewelry, or relaxing on the beach.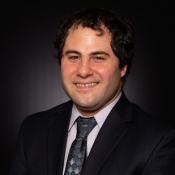 Dr. Brian Edwards
Brian loved participating in math competitions throughout middle school and high school. His accomplishments include qualifying for the MATHCOUNTS National Competition and USA Mathematical Olympiad; he also attended the Mathematical Olympiad Summer Program. As a Yale undergraduate, Brian founded a MATHCOUNTS Outreach program to provide math-enrichment opportunities for New Haven students from underserved backgrounds. After graduating from Yale, Brian worked at the MATHCOUNTS national office and then completed a Ph.D. at Northwestern University. Brian currently serves as the Director of the USA Mathematical Talent Search and is an AoPS Online instructor. When not teaching math, Brian can often be found at a baseball game. He has attended games at all 30 major league ballparks. He also loves to travel the world.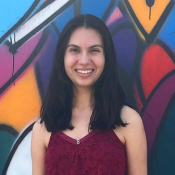 Rebecca Embar
Rebecca's childhood love for math competitions put her on the path to earning her BS in Mathematics from the University of California, Santa Barbara. She has been tutoring math for the past 5 years and in that time has taught every age group from kindergarten to college. She especially enjoys meeting students who share her love for math and sharing her knowledge with them. Outside of teaching, Rebecca enjoys going to the beach and hanging out with her cat.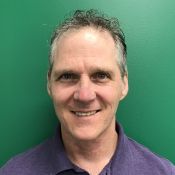 Peter Farrell
Peter enjoys teaching his students how the math topics they're learning get used every day in the real world. He has taught and tutored math for nearly fifteen years, including two years with the Peace Corps in East Africa, where he taught math and English at a community school on Mount Kenya. Peter earned his Bachelor's degree in math from Merrimack College. His passion is digging into the math behind games, puzzles, computer art, and Big Data. His most recent book, Math Adventures with Python, was published in January 2019 by No Starch Press.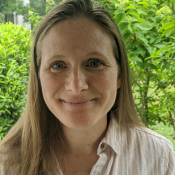 Dr. Heather Finotti
Heather earned a PhD in math in 2006 from the University of Texas at Austin. She started tutoring math many years prior as a freshman undergraduate student and has now taught math professionally for more than 25 years. She has taught students of every age and academic level and enjoys finding ways to bring each student to see beauty in mathematics. After spending more than a decade in research at the boundary of mathematics and various areas of science (ecology, fluid flow, materials science, engineering, medicine, and more), she has lots of knowledge to draw on to help people understand why math is so very powerful and useful in the real world. She loves the opportunity to work with young learners because of their excitement and curiosity, as well as their creativity. In addition to mathematics she has many other interests like gardening, physics, reading, community building/social justice, health and nutrition, emotional aspects of learning, and is a mom to a budding math beast.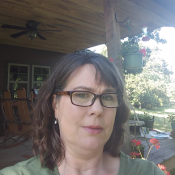 Lisa Harper
Lisa has been a teacher since a very young age when she used to gather cardboard boxes to create makeshift desks for the neighborhood friends who were her first students. She has spent 15 years working in public schools in Oklahoma serving in many roles and has taught kindergarten through third grade, middle school, and special education. She worked for 3 years at a homeschool cooperative teaching high school classes, and she has also spent 8 years traveling the nation as an educational and leadership consultant to both public and private institutions. Lisa finds joy and fulfillment in helping others learn and grow. When she is not enjoying her teaching jobs, she is at home in rural Oklahoma with her husband. They have several animals including horses, chickens, dogs, cats, and a small herd of cattle. They also keep a huge garden. Rather than watching television, they like to stay outside taking care of the farm.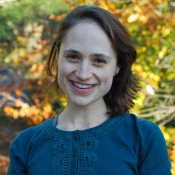 Dr. Natalie Hobson
Dr. Natalie Hobson is currently an assistant professor of mathematics and statistics at Sonoma State University in California. She completed her undergraduate degree at the University of Washington and her graduate degrees at the University of Georgia. She holds a PhD in mathematics and master's degrees in mathematics and mathematics education. She loves working with students and working to make mathematics more accessible through outreach programs. Outside of math, Natalie has many interests, some of which include biking, yoga, swing dancing, gardening, bird watching, sewing, and cooking new food!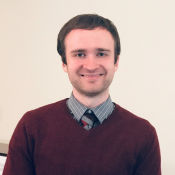 Christian Hokaj
Christian has loved math as long as he can remember! He received his BS in Mathematics from the University of Notre Dame in 2018 and is currently pursuing his Ph.D., specializing in number theory, his favorite area of math. He's been tutoring or teaching students at college for several years now, and he is passionate about showing young, gifted learners how to "think like a mathematician" early on so that they can build strong problem-solving skills applicable to almost any part of life. When not doing math, he enjoys learning about chemistry or physics, playing the piano (especially Beethoven), and making chocolatey desserts.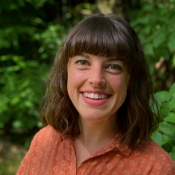 Erin Howard
Erin's passion for teaching math led her to join the AoPS community. She currently lives in Corvallis, Oregon and teaches statistics at Oregon State University. Erin earned BS in mathematics from Virginia Tech and an MS in statistics from Oregon State. Building confidence and critical thinking skills are what really make teaching so rewarding for her. When Erin is not teaching, you can find her baking fresh bread or practicing yoga.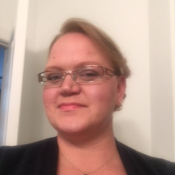 Dr. Regina Jackson
Regina has a PhD in Mathematics from Auburn University. She has always loved the creativity involved in mathematics and problem solving. This passion led her to utilize active learning in all the levels that she has taught from 5th grade to university for 13 years. She loves the relationships that she builds with her students, and she believes that true learning takes place when learners are having fun. Outside of work, Regina is known to like a good adventure. You can find her absorbed in a book, visiting national parks with her family, or kayaking down a winding river.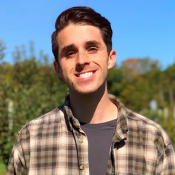 Jacob Jameson
Jacob earned his bachelor's degree in economics and mathematics from the University of California, Santa Cruz in 2018. He moved to New Haven, CT in 2018 with Teach For America, and has since been teaching middle school mathematics and computer science. Jacob is passionate about expanding educational opportunities for his students and has experience running clubs for Black Girls Code, MATHCOUNTS, and Girls Who Code. His mathematical interests are primarily within applied mathematics and statistics. Jacob is now pursuing a Masters in Computational Analysis for Public Policy at the University of Chicago, where he can combine his interests in big data/statistical science and education policy reform. Outside of the classroom, Jacob is an ameture boxer and poker player; he also really enjoys playing the drums and reading non-fiction.
Heather Johnston
As a child, Heather would make up challenging math problems and solve them for fun. She began working as a math tutor when she was in middle school and has been teaching math and statistics ever since. Heather earned her BA in statistics from Mount Holyoke College, where she also worked as a teaching assistant. She also worked at a library in Guatemala, where she provided supplemental enrichment lessons to students of all ages in math, literacy, and English. In addition to teaching, Heather has worked as a freelance data analyst and data and evaluation specialist for a non-profit. Now, she is enrolled in a PhD program in statistics at the University of Michigan. Outside of school and work, Heather enjoys hiking, camping, and traveling.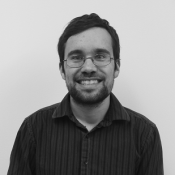 Noah Kahrs
Noah earned his BA in mathematics at the University of Chicago and is now a PhD student in music theory at the Eastman School of Music. His research looks at some ways that mathematical principles can become audible in different types of music. He has taught both music and math for students from middle school through college and especially likes seeing students connect a concrete problem to an abstract principle. Outside of his research and teaching, he enjoys systematically exploring the cities he lives in, having visited every neighborhood of Chicago and walked every street within a mile of his current apartment.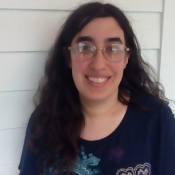 Dr. Naomi Klarreich
Naomi was raised by a pair of math teachers and soon realized that she liked math as much as her parents did. She received a Ph.D. in mathematics from Rutgers University, and since then has worked as a teacher and as an editor of math and science research papers. While most of her teaching has been at the college level, Naomi got hooked on teaching kids when she volunteered to do math enrichment in her daughter's fourth-grade gifted class. When she's not exploring or explaining mathematical concepts, Naomi sings in a chorus, and likes to go on hikes with her family.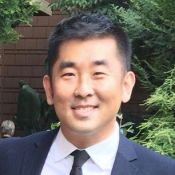 Alex Lee
Alex has been teaching and tutoring math since his college days at the University of Michigan. He loves seeing his student succeed and has taught at Seattle's Northwest School as well as at local community colleges. Alex is currently a graduate student twice over: he's pursuing a Master's degree in civil engineering from the University of Washington, and an MBA in business administration from UCLA. Outside the classroom, he enjoys watching and playing sports, hiking, and exploring the beautiful Northwest. Alex's favorite foods are sushi and Korean BBQ.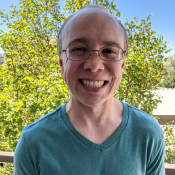 Adam Leighton
Adam studied many subjects in college, but a few things were common to them all: they used logic or math. So, he earned his BS in math and MA in statistics and is working on his PhD in statistics (yup, he's a student too!) all from Arizona State University! A student his whole life, Adam discovered that he wanted to help others learn, so he became a tutor for students of all ages and later a college teacher. Although he's fascinated with and enjoys teaching all things math, he enjoys working with passionate and talented students on challenging, non-routine problems the most. Outside the classroom, Adam loves to play video games and board games, and eat tacos.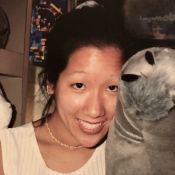 Katherine Lin
Math instructor Katherine got her start sharing her love of STEM with students more than a decade ago, as a volunteer mentor with DC Public Schools. Quickly recognizing the need for more teachers who could help students love math and science, she went on to earn a Masters of Secondary Education at Johns Hopkins University. Katherine has taught astronomy, chemistry, and physics, as well as test prep for math, science, reading, and writing on national and local exams. In her free time, she often finds herself wondering just how many Oreos, Sour Patch Kids, and Airheads she has shared with her students on assessment days.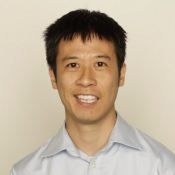 William Lin
William earned his bachelor's degree in mathematics and economics from the University of California, Los Angeles in 2005 and his master's degree in education from Loyola Marymount University in 2007. He has been working in education as a teacher and administrator at the middle and high school level for 15 years. One of William's greatest joys from teaching is witnessing his students develop a growth mindset and genuine love for mathematical problem solving. His former students have competed at the highest levels at the MathCounts and American Math Competition 8 (AMC 8) competitions. Outside of teaching, William enjoys reading books, playing tennis, and hiking local trails with his family.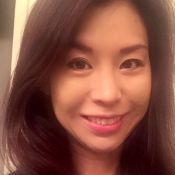 Hui Su Loo
Su has loved math ever since she was little and first experienced the joy of solving a problem. She holds a Bachelor's degree in electrical engineering from Singapore's Nanyang Technological University and a Master's in math education from Western Governors University in Utah. Su has spent the last five years teaching middle and high school math in both public and private schools in Baltimore and Washington, DC. She especially likes discussing problem-solving strategies with her students. In her spare time, Su loves painting, trying out new recipes, and taking long walks in the park.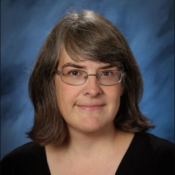 Dr. Francie Longshore
Francie has worked as a professional teacher and tutor for over twenty years and has taught everything from philosophy to poetry, from literature to the Latin language, and from pre-algebra to how to construct an awesome Lego race car. She has a BA in Liberal Arts from St. John's College in Annapolis, MD, and a PhD in philosophy from the Catholic University of Leuven in Leuven, Belgium. She loves learning with kids, sparking intellectual curiosity, and playing Scrabble and other word games. Francie currently lives about twenty miles north of Portland, Oregon with her husband, two kids (aged six and eight), and two cats (aged six and three). In the summer she grows tomatoes and makes salsa.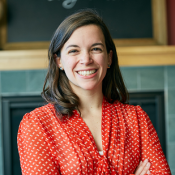 Missy Matteis
Missy lives in Somerville, Massachusetts and teaches first grade. She loves reading, teaching kids to read, and talking with kids about any type of literature. She has her master's degree in language and literacy from Harvard Graduate School of Education and her undergraduate degree in education from Skidmore College. She has taught fourth grade and first grade in the Boston area. Her favorite thing about teaching is writing stories with her students and helping them be creative! She also loves to play soccer with her students at recess time. While she isn't teaching, she loves to bake and cook. She also loves to hike, bike, and spend time outside!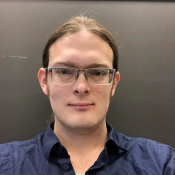 Dr. Michael Menke
Michael graduated from UCLA with a PhD in mathematics in 2018. After graduating, he worked for the Math Academy which is an accelerated math program for middle and high schoolers in Pasadena, California. Currently, he teaches at Rutgers University. He has two wonderful cats Loki (which stands for little orange kitty) and Miso. They like to help out with work sometimes.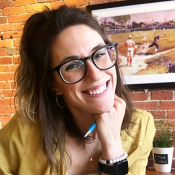 Sarah Mill
Sarah was born and raised in New England. While she considers New Hampshire's seacoast home, she is grateful to have spent the past year traveling across the country, exploring the diverse landscapes it has to offer. Having earned both a BA in English teaching and a MAT from the University of New Hampshire, Sarah's education career began with four years teaching secondary English in a traditional classroom setting before moving into the virtual space. Her passion for teaching is fueled by her creative spirit and desire to help others find success. When she's not working with students, Sarah helps small businesses create stellar digital content. In her free time, Sarah can be found hiking a mountain, trying out new recipes, or reading a book on the beach!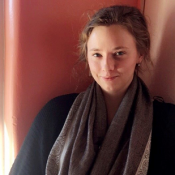 Kyla Patterson
Kyla has a B.A. in Writing, Rhetoric, and Discourse from DePaul University and a M.Phil in Linguistics from Trinity College Dublin. While studying in Chicago she began tutoring English as a second language and realized teaching the effective use of language was her passion. She was then awarded a Fulbright grant to teach English in the Czech Republic. After spending a school year teaching (and learning from) her Czech students, she moved to Ireland to study for her master's. There she began working in an international English school, where she ran the junior activity programs for international students looking to improve their English language skills. When she is not trying to help students crack the mysteries of English, she can be found hiking in the Rocky Mountains.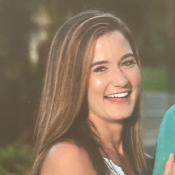 Emily Peters
Emily grew up in Virginia, the oldest of five children. After graduating from the University of Virginia with her bachelor's degree in psychology, she decided she wanted to teach and joined the Teach for America program where she taught 8th grade language arts in Houston, Texas for five years. In that time, she earned her Master's in Teaching from Relay Graduate School of Education, with a focus on secondary education and literacy. Following a move to the midwest, Emily has been teaching 3rd grade in Troy, Illinois, for 3 years. She loves reading books of all kinds and working with students to help them love reading and writing. Outside of teaching, Emily loves being active outside, especially with her dog, Fred. She loves running, hiking, and doing yoga. Emily is also a certified yoga teacher and teaches yoga both at school (to teachers and students) and at local parks.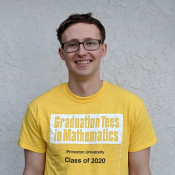 Tristan Pollner
Tristan is an incoming Ph.D. student at Stanford University, studying theoretical computer science. He recently graduated summa cum laude from Princeton University, majoring in mathematics with a minor in computer science. Throughout high school and college, he has greatly enjoyed math competitions, earning Honorable Mentions on the USAJMO and Putnam, and scoring 14 on the AIME. Since high school he has enjoyed teaching mathematics and problem-solving to students of all ages, and has worked on curriculum development as an intern at AoPS. In his free time he enjoys climbing, playing the piano, and keeping up with his favorite TV shows.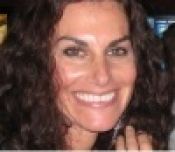 Shelly Ruderman
Shelly joined AoPS in 2017. She received her Bachelor's in math at San Diego State University and her Master's at DePaul University. She has been teaching in the San Diego area for the past six years. She has taught math from elementary school to the community college level. She is currently working at several different community colleges. She is also looking forward to teaching students that are at the same level as her son!
Josephine Stringer
Josephine is a self-proclaimed bibliophile. After completing a bachelor's degree in communication from Dallas Baptist University, she pursued her true passion by obtaining a master's degree in library and information sciences from Texas Woman's University. Josephine has taught language arts, humanities, and social science classes to various grade levels from elementary to high school. Having spent the last 15 years in academic libraries, she enjoys reading across genres and has a hard time picking a favorite! When she is not reading, she loves cooking for her family and playing one of the 75+ board games that her family owns.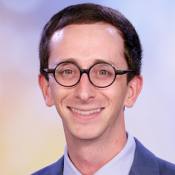 Sam Strozzo
Sam, an international school and university teacher, has taught theater, English, and philosophy in Germany, Thailand, and South Korea. Energetic and having a flair for the dramatic (his students often call him "hyper"), he loves nothing more than having a bit of fun when teaching and learning; there's no such thing as a boring class if you're willing to be a bit silly! He works for International Baccalaureate (an international school organization) as a teacher and teacher trainer, and is currently almost finished with his Ph.D in Media and Communications through the University of Leicester (UK)—woo! When he isn't teaching or working on his English learning app, you'll find him travelling the world and/or strolling on the beach, often with some 80s tunes playing and Thai food in hand.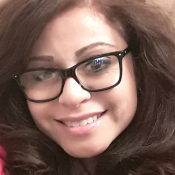 Christina Touchstone
Christina earned a bachelor's degree in English from Loyola Marymount University in 2000 and her master's degree in English from California State University, Bakersfield in 2014. Christina started her teaching career in 2001. She has taught grades 7-12 and at the college level. What Christina enjoys most about working with young learners is seeing them grow and succeed. She is dedicated to helping her students triumph! Outside of teaching at AoPS Academy, Christina loves reading rhetorical theory, binge watching historical drama and relishing Korean BBQ.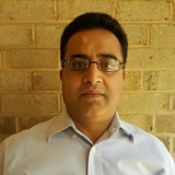 Dr. Aman Ullah
Dr. Ullah earned his PhD in computational biophysics from Ohio University and recently accepted a tenure-track position as a Research Assistant Professor at George Mason University. He has also worked as an Assistant Professor at Northern Virginia Community College. His work on cardiac functioning has led to cutting-edge research developing novel computational algorithms to efficiently solve the large-scale stochastic models that are used to study the heart. Dr. Ullah's research involves extensive use of Markov models, reaction-diffusion equations, bifurcation theory, and numerous other nonlinear dynamics tools.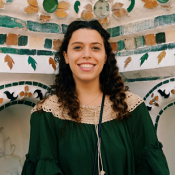 Isabella Zeolla
Isabella is like any other English language arts teacher: obsessed with words and the power they hold. She's previously taught high school students in Connecticut and Bangkok, Thailand, but enjoys spreading the word to children of all ages. As a Fairfield University graduate (BA and MA), she lives a life surrounded by the excitement of liberal arts. When she's not reading or writing, she's lesson planning and binge-watching all the American TV shows she missed while she was in Thailand. A class with her consists of elevated learning activities, laughs, and debates about whether or not "the book was better."